Victor Palsson – Liverpool's latest signing
12 years ago Jeffrey 1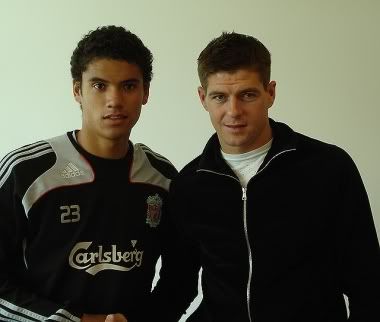 Victor Palsson who turned 18 on January 1, 2009 is Liverpool's lone signing in the January transfer window thus far.
He is a midfielder of good standing and had successful trial in Liverpool of October of last year. He's an Icelander, a first team footballer for Danish side AGF and had 4 goals in 22 matches.
Buy Liverpool Football Jersey
at Amazon.com.
According to Scandic Managers:
A complete box-to-box midfielder with a broad range of qualities. Agressive, athletic, strong physic, strong in air, good technic, good passing and vision, good pace, goalscorer. Very ambitious player with winners mentality. Portugese father, icelandic mother.